 Whole turkey
$13.99 / kg
LARGE TURKEYS ARE SOLD OUT – ONLY 3.5kg to 6.0kg now available
Ranges in sizes from 3.5kg to 9kg.
NOT pre-marinated nor basted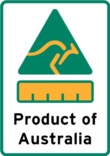 Description
Succulent whole turkey.
Recommended size:
Small – 4 kg – serves 4-6 people
Medium – 5 kg – serves 6-10 people
Large – 6 kg – serves 10-14 people
Extra Large – 7 kg – serves 14-18 people
Medium – 8 kg and over – serves 18+ people
Cooking Time:
We recommend that you have a cooking thermometer to take the risk out of getting your Christmas Turkey perfectly cooked.
Allow 50min for each KG the turkey weights. Rest for a minimum of 15 minutes after cooking. Cover with alfoil when resting.
Only logged in customers who have purchased this product may leave a review.